DISPENSING CONTAINER SECUREMENT
With the majority of controlled liquid dispensing systems available, a closed, lockable cabinet is used to enclose the refill container. These type of systems do not necessarily provide security and control with convenience and simplicity. Many of these systems relinquish security with stock control and are complex to use. Containers can be readily removed
and replaced by uncontrolled / unauthorised products.
The Dispensing Container System provides a universal solution to the problem addressed above. It is done by securing the dispensing container by way of its handle through the handle shaft of the dispenser housing. The universal system enables container lockout
from alternative sources, as well as enabling the simple checking of
fluids and simple filling thereof.
PATENTED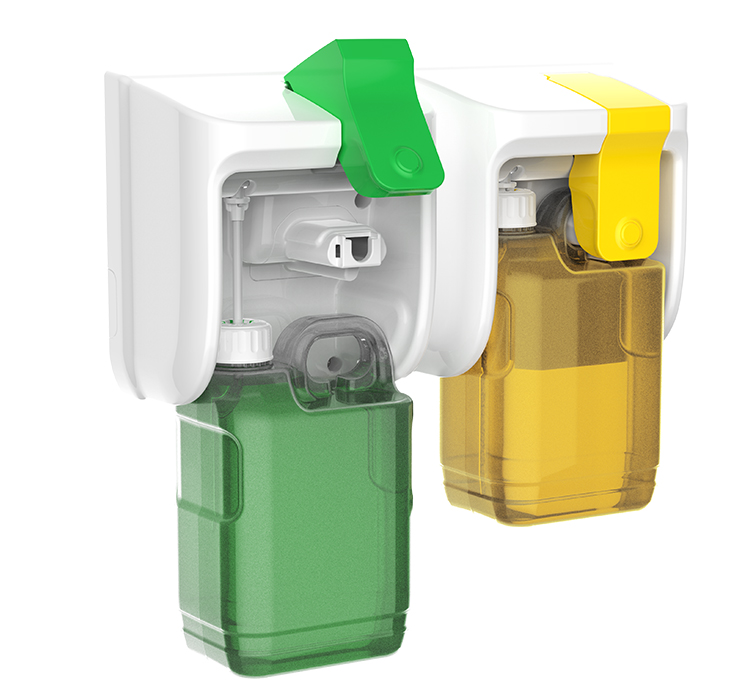 Securing the container by way of its handle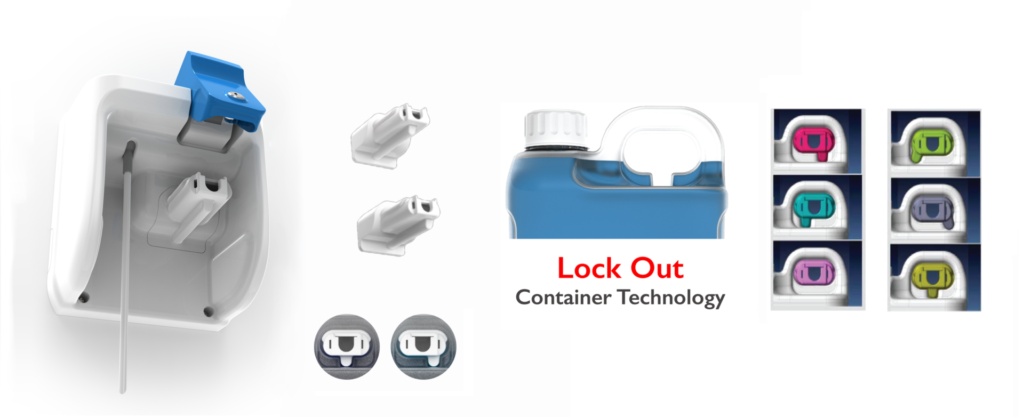 The handle shaft technology allows for integration with specified dispenser container systems resulting in exclusivity and commercial advantage.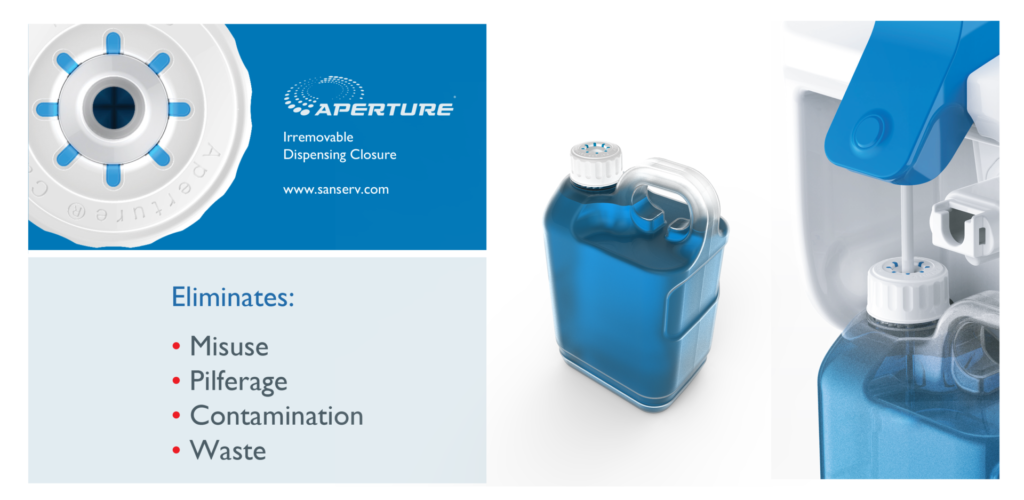 Optix® Dispensing Integration with Aperture® Irremovable Closure establishes a secure connection between it's container and chemical dosing device, ensuring control.
LOCKABLE DESIGN
If extra security is required, a keyed barrel lock can be fitted to the unit. Otherwise, a simple blanking moulding is inserted to cover the resultant hole.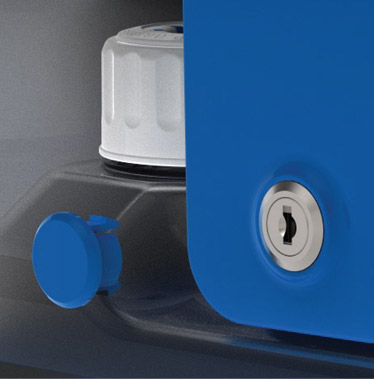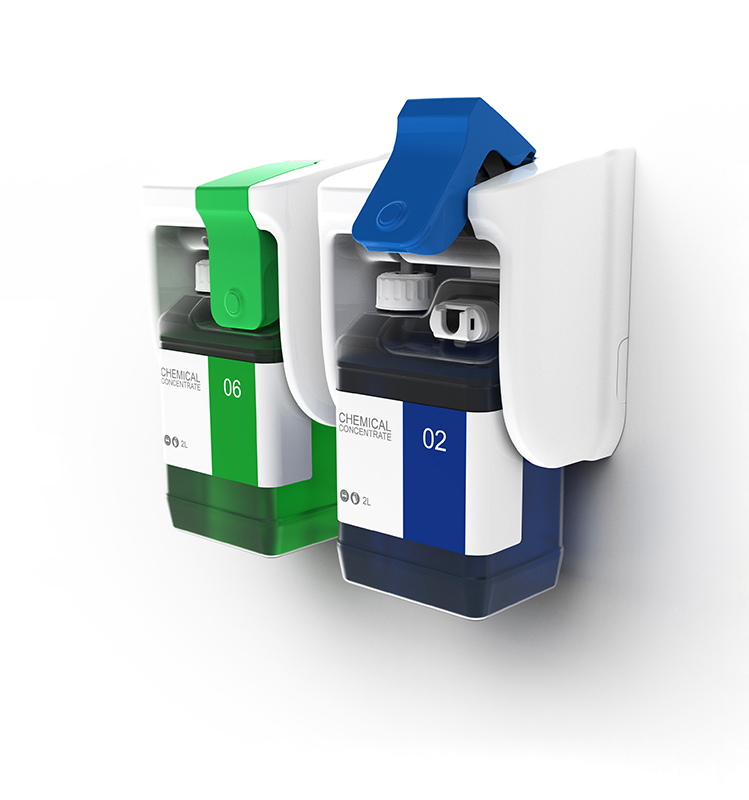 The dispenser housing can be easily installed with new or existing automated or manual dosing equipment from any of the leading Chemical Dispenser / Dosing Brands. A tube holder feature allows the flexible tubing from a dosing device to be hidden internally.
The unit is constructed from chemical resistant ABS material, providing a robust and durable design. Four screw bosses mount the unit to the wall, while a tube holder feature allows the flexible tubing to be hidden internally. Entry slots allow the tubing to be inserted from the left or right.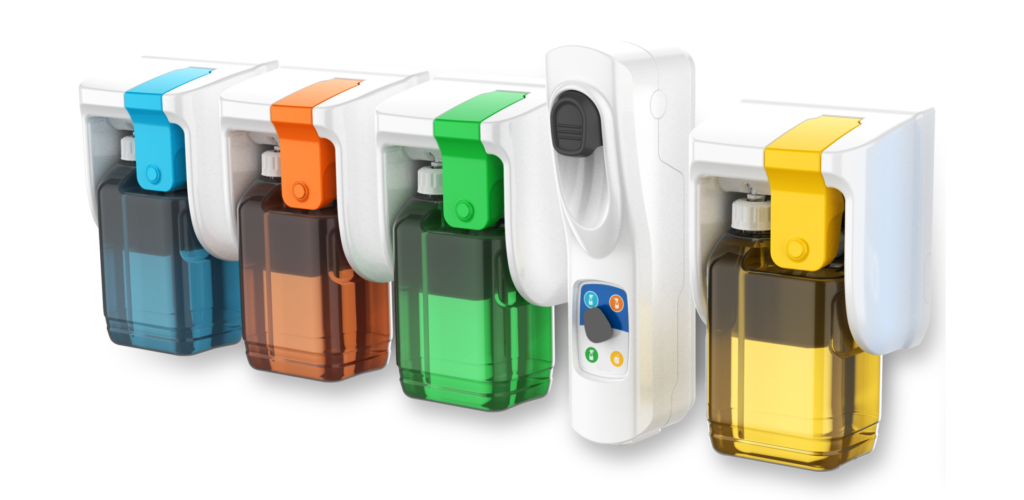 Modern and stylish, the housing arrangement establishes a connection between it's container and the external dispensing device, creating secure integration and setting a benchmark for simplicity, control and safety.