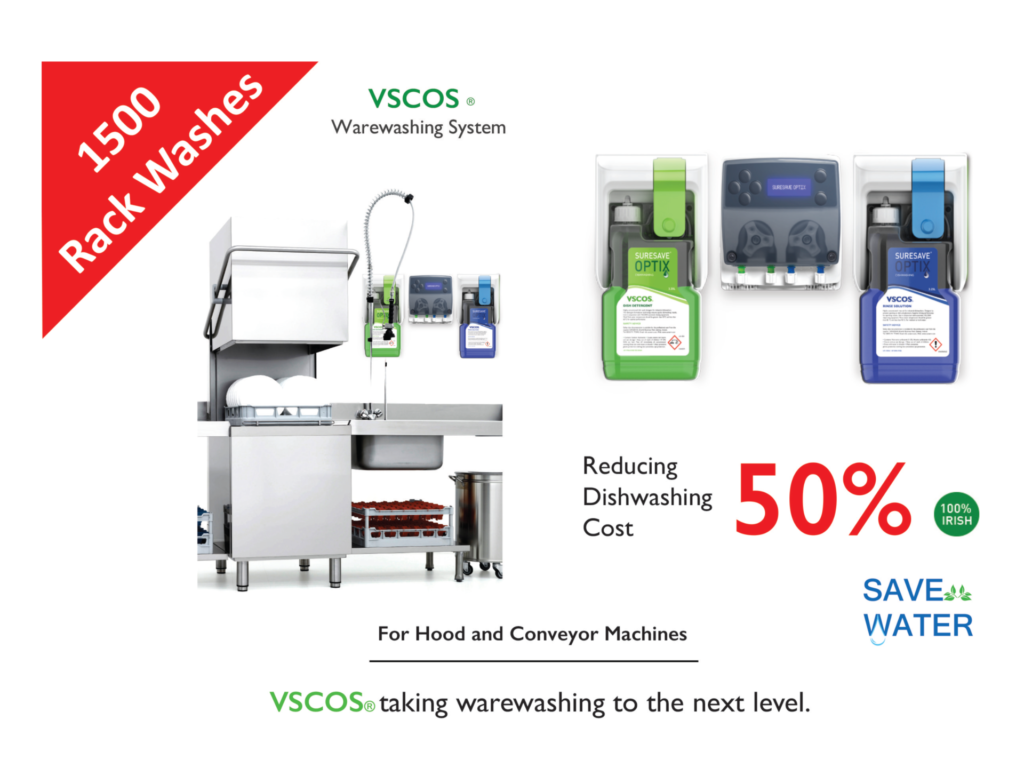 Irremovable
Dispensing Closure
www.sanserv.com
www.apertureclosures.com
Secures the formulation within the container / bottle governing a regulated pre-determined dispensing dose.
UN Certified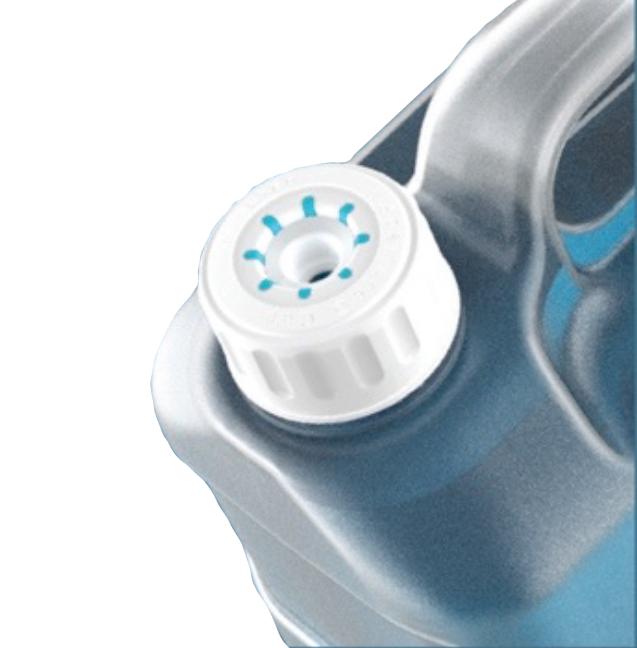 Reduces
Packing
Consumption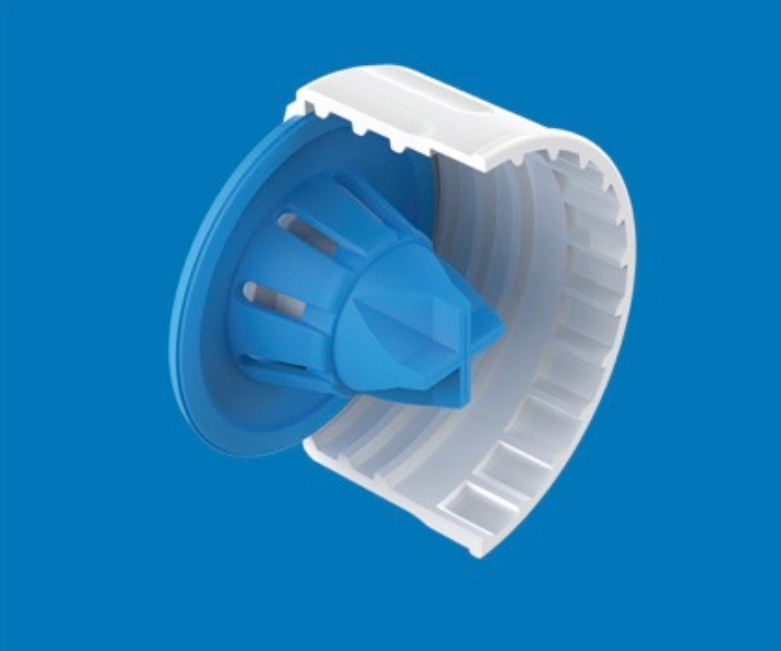 Eliminates:
• Misuse
• Contamination
• Waste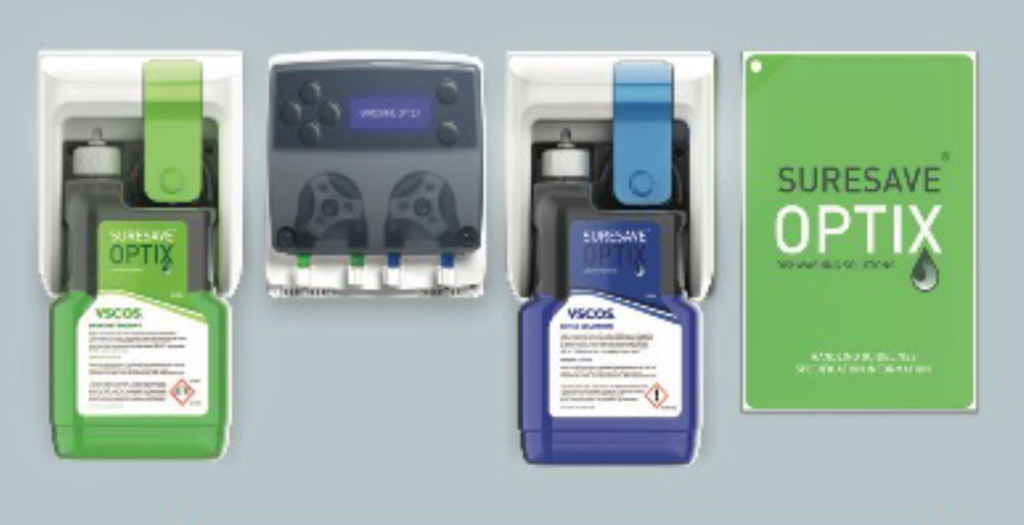 Performance
The system technology delivers
1500+ rack washes per bottle
without the requirement of a water feed, benefiting the environment.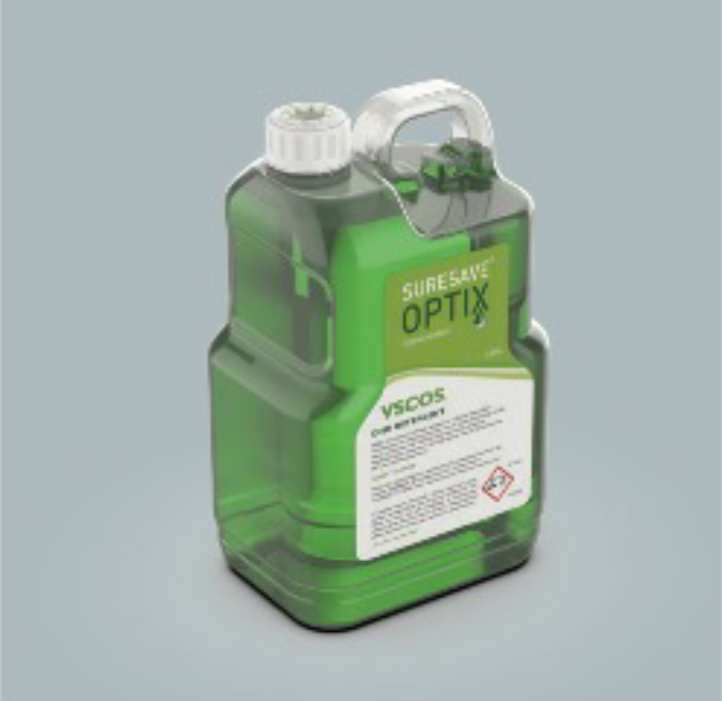 Innovation
Integrated dispensing wall system with Irremovable container closure innovation, replaces the use of 10L / 20L drums or solid / powdered formats.
Excellence
SureSave® Optix low detergent to water ratio and machine self-cleaning technology ensures that surfactant or strain residue is prevented from forming, leading to outstanding dishwashing results.
Water
Conservation
Technology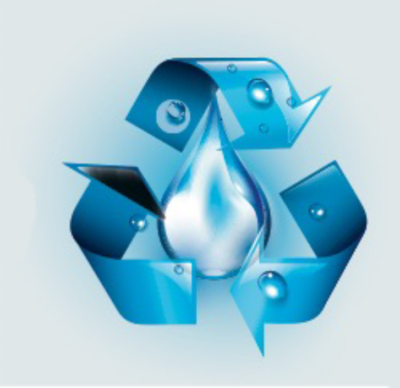 SureSave® Optix VSCOS provides specially formulated dish wash detergent, rinse and pot wash solutions for hood and conveyor commercial dishwashers.
SureSave®Optix VSCOS® Dish (Green Label)
SureSave® Optix VSCOS® Rinse (Blue Label)
SureSave® Optix VSCOS® Pot Plus (Pink Label)
Pack Size: 2 x 3.30L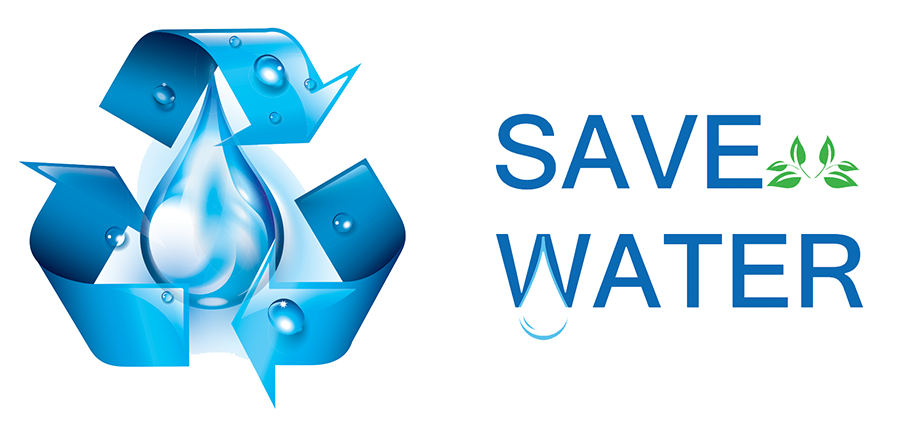 The unique equipment technology ensures a pre-determined dose is dispensed into the dishwasher unit without the requirement of a water feed to dissolve, unlike solid or powdered formats.
Conserving water means using our water supply wisely and responsibly. As every individual depends on water for livelihood, we must learn and know how to use water efficiently.
SureSave®Optix
Innovation combination of formulation, packaging and dispensing technology supports environmentally sustainable raw materials.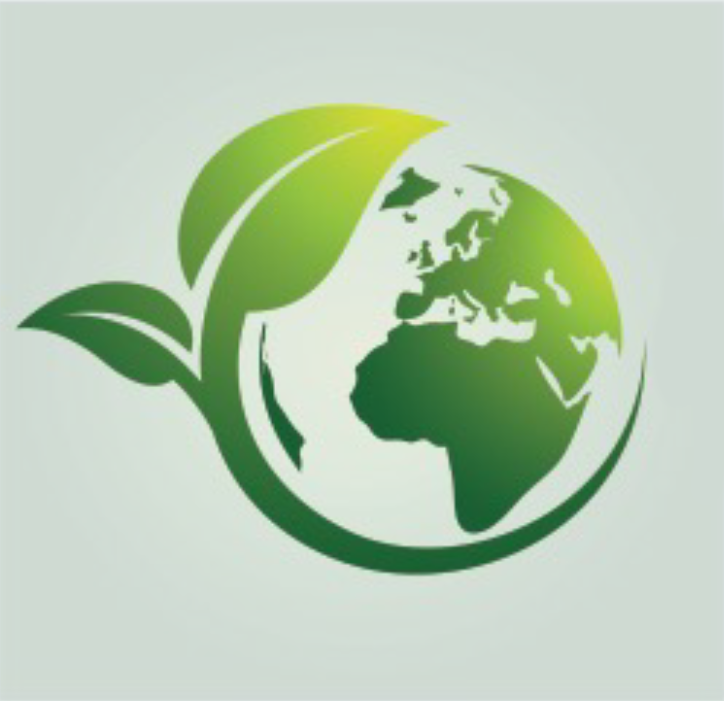 Bio-degradable phosphate free cleaning chemical and dishwashing formulations.
The container display system provides simple user management control with low level indication as to when a new container needs to be replaced.
The one-way container be spoke control system safeguards the loading of chemical, eliminating operational error.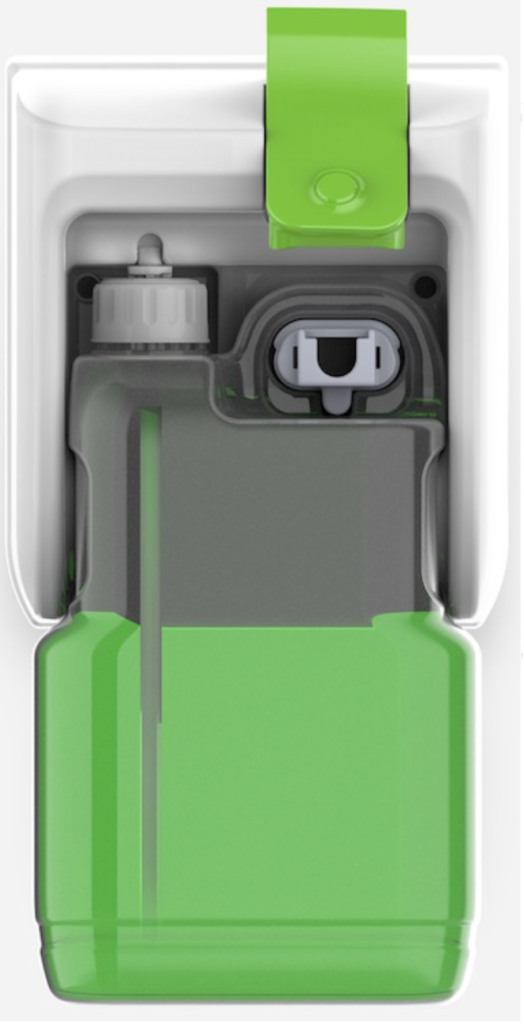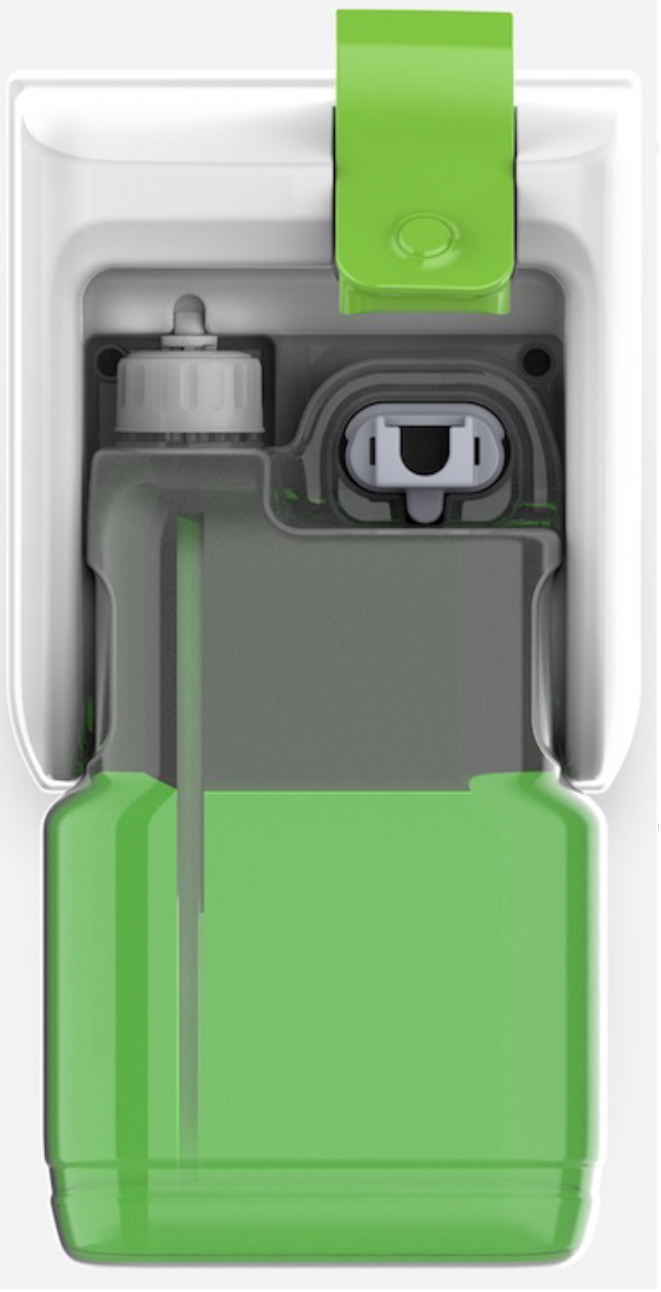 The SureSave® Optix closed arrangement secures and controls its formulation with unrivalled simplicity.
The uniquely calibrated VSCOS® low-flow dispensing mechanism, ensures continuous regulated accurate dosing, without the need for a water feed while further benefiting the environment.